Grow veggies without weeds for your smoothies?
No more weeding your veggie garden?
The Amazing and Simple way to eliminate weeds and algae in one step, and get healthy too! <-- I like this one
EAT HEALTHY, REDUCE ALGAE, WEED FREE
Always wanted a winter veggie garden for your smoothies, but hated weeding? Want to reduce algae in your pond? Tired of eating McDonalds and ready to try a healthy alternative? We can do all this in one step by using these plants in your pond. Yes, you will be eating plants right out of your pond!
There are many pond plants that help reduce algae growth by out competing the algae for food. The beauty of growing these plants in your pond is that you don't have to weed a garden, which is the worst part of gardening. But, there are only a few that will dress up your smoothie too!
PICK THE RIGHT PLANT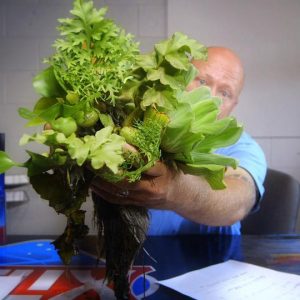 By picking certain pond plants, you can grow a natural algae control, and smoothie ingredients at the same time! It's practically the definition of sustainability. Feed you, keep the pond clean, no environmental harm, fast and consistent regrowth…everything you need. All this with no weeding!
Here are some of the best plants to support algae control, and give a healthy boost to your morning shake for better living. These guys do best in winter. If you want to know summertime plants, I'll be back in spring with that list.
WINTER WARRIORS
Watercress (nasturtium officinale)-excellent in salads and smoothies, watercress has a slightly peppery flavor. It helps to boost your immunity and support thyroid health too. Plus, the seeds can be used as a natural alternative to mustard!
PennyWort (centella asistica)- called a "pharmacy in one herb" the benefits of consuming this plants raw are numerous. It is an antiviral, antibacterial, anti inflammatory, plus it can increase longevity, sharpen your memory, and fight arthritis. Raw, in a smoothie is the best way to consume it daily. AND, it tastes yummy!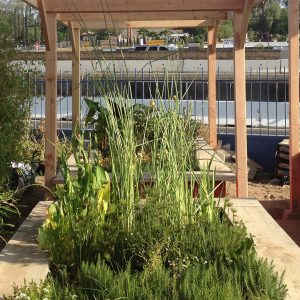 Water celery and Water parsley (oenanthe javanica & oenanthe sarmentosa) – these are exceptionally high in fiber and folic acid, with great antioxidant properties that help fight cancer.
Water mint (mentha aquatica)- known for its great taste in teas and cooking, added raw to your smoothie, it promotes proper digestion, and soothes upset tummies.
Memory Herb (bacopa monniera)- not my favorite taste, so hiding it in a smoothie is the best way to get a daily dose of this powerful antioxidant that promotes liver health, and as the name suggest, helps strengthen your memory, while combating stress.
HEALTHY POND = HEALTHY YOU!
For daily pond pro tips follow us on SnapChat, Instagram, FaceBook and Twitter.
Leslie Triplett, The Pond Gal
Life is Short, Enjoy Koi!
Connect with The Pond Digger:
The Pond Digger on Facebook: www.facebook.com/theponddigger
The Pond Digger on Periscope: www.periscope.tv/theponddigger
The Pond Digger on Instagram: www.instagram.com/theponddigger
The Pond Digger on Pinterest: www.pinterest.com/theponddigger
The Pond Digger on Twitter: www.twitter.com/theponddigger
The Pond Digger on Youtube: www.youtube.com/theponddigger
The Pond Digger on Snapchat: www.snapchat.com/add/theponddigger