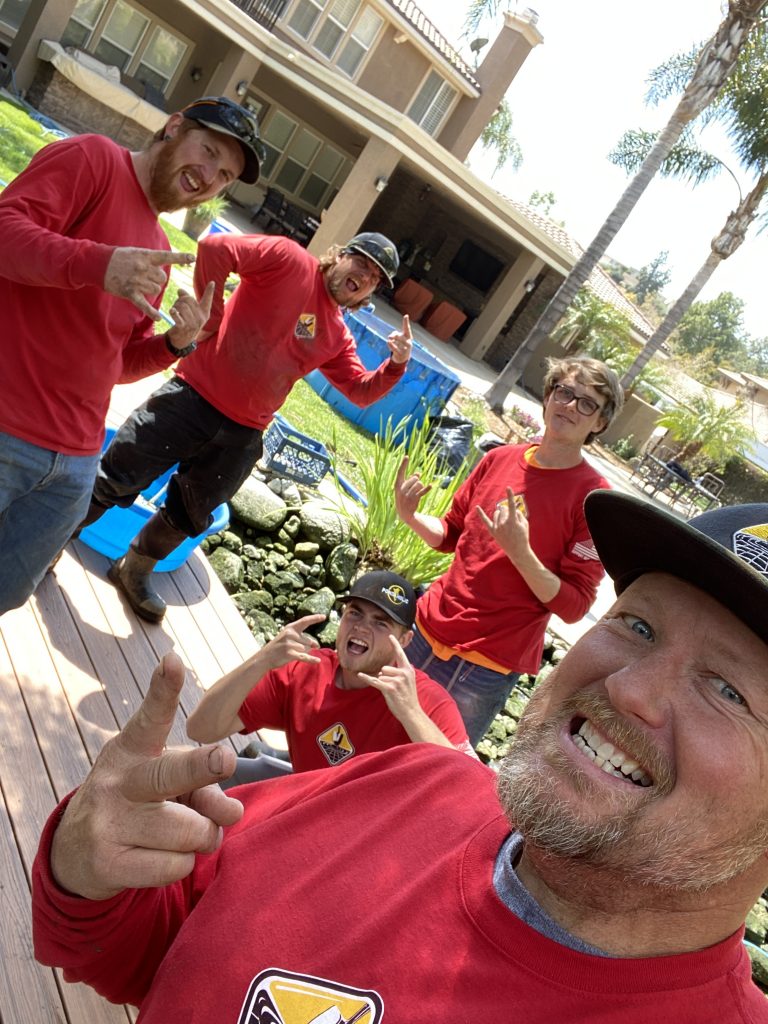 The Pond Digger specializes in constructing ecologically friendly, low-maintenance water features for fish and aquatic plants, but more importantly, for people!
Information, Education and Inspiration is the backbone of our company. We can't get enough and we can't GIVE enough. We believe this is why our organization is recognized year after year (for more than two decades now) as one of the countries cutting edge waterscape and design construction companies.
Not only do we build water features day in and day out; we also take great passion in teaching do-it-yourself pond builders, professional pond contractors, men, women and children alike, proper pond design and construction techniques. Through Pond Construction Seminars, Ponds for Schools programs, Pond Tours and our retail facility located in Cherry Valley, California we have become Southern California's epicenter for water features.
Our team has raised thousands of dollars for local charities and non-profit organizations through the years with our Charity Events; The Summer Pond Tour each summer & the Moonlight Pond Tour For The Cure each fall in October.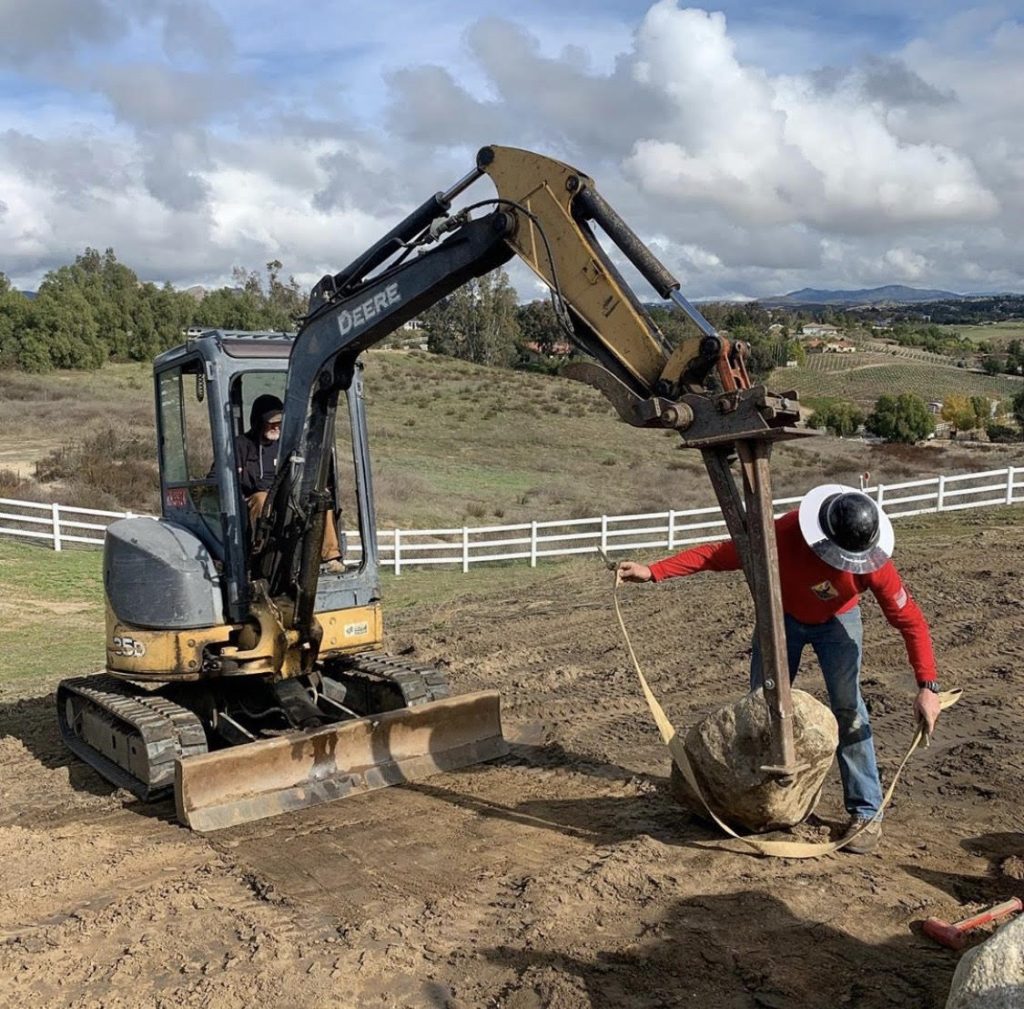 The Pond Digger speaks for garden clubs, water garden and pond societies, schools, rotary clubs and quite frankly any passerby that can fog a mirror.
In 2010, we moved from the comfort of our secluded building in Redlands to a fantastic new location in Yucaipa, California. This allowed us to experience growth and share the wonders of water features to more and more people. Additionally, we were invited to the television set of Yard Crashers, Extreme Home Makeover, and I Hate My Yard to help transform backyards in California. It was a truly exciting and rewarding experience. The SUPERSTARS in all of the shows we were invited to were great to work with and we are thankful to have been involved.
In 2009, we had the opportunity to get involved with a large project at the Los Angeles Zoo to expand the Elephants of Asia Exhibit. The project finally debuted in December 2011 after years of controversy, scrutiny and hard work. We're proud to tell you The Pond Digger Team played a vital role in the construction of one of the water features.
In 2008, we launched an educational channel on YouTube and use it as a springboard to deliver our passion! Information, Education and Inspiration. Today with thousands of YouTube subscribers & friends we have reached well over half a million people making our mission that much greater.
In 2007, we set new company records when we were building 3 to 5 ponds a week, week after week consecutively during the peak of our season. We were delivering high quality customer service & extraordinary ponds and waterfalls exceeding our clients expectations time after time at an alarming rate. We installed over 100 water features that year!
In 2006, The Pond Digger Construction Team set new records in our Ponds for Schools community service events. The Pond Digger hosted 10 Ponds for Schools events in 2006 building disappearing waterfalls and ponds for kids across the Inland Empire.
Summer of 2005, Eric Triplett a.k.a. The Pond Digger as a captain, led his regional Certified Aquascape Contractor team to a first-place victory in a North American Waterfall Building Competition, held during a Pond Business Industry Convention in Illinois.
In May 2004, through The Pond Digger's involvement in the Certified Aquascape Contractor Program, assisted the Certified Aquascape Contractor program to help create a water garden and stream for the P. Allen Smith show in Arkansas, on PBS.
In the spring of 2004, The Pond Digger with a team of "Certified Aquascape Contractor" review board members build a water feature display for the Epcot Centers, International Flower and Garden Show at the Walt Disney World Resort in Florida.
In 2003, The Pond Digger was called on as a key player to develop the Certified Aquascape Contractor Program and appeared on two ABC TV Extreme Home Makeover shows.
A Note From The Pond Digger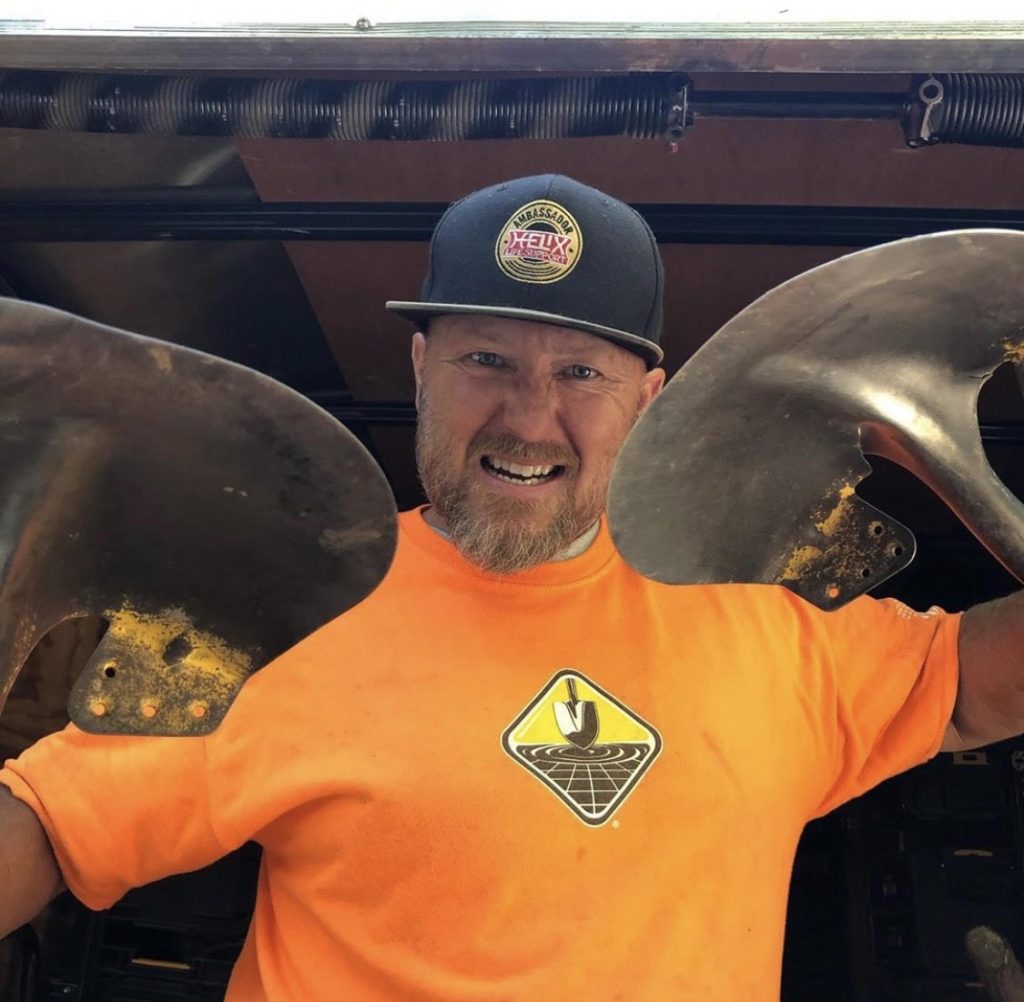 I just blink an eye and another year goes by and as I look back and think about the earth we have moved as a company building waters features and the accomplishments we've made over the last decade, I have to smile and think back 20 years ago. I was a young man and I left my respectable, well paying job as a journeyman carpenter to chase my dreams.
I'm here to tell you, dreams do come true if you take the time to outline them, roll up your sleeves and go for it. But then again, I'm the kind of guy that slides into second base headfirst even when I'm losing 10 to nothing. All the way, everyday, No Holds Barred!
"I love building waterscapes, pondless waterfalls, ponds and streams, and I am lucky enough to have the opportunity to wake up every morning and do what I love to do because I rolled up my sleeves 20 years ago and chased my dreams." As I finish writing our organizations profile listening to one of my favorite songs by Edwin McCain, I Could Not Ask For More, our accomplishments really hit home.
Make no mistake about it; I have a special place in my heart for all of my customers, clients, and friends, who believed in my sometimes crazy but always passionate ideas! I have become The Pond Digger and a true businessman, by simply chasing my dreams. Take my advice; Work hard, laugh often, one day try sliding into second base headfirst, but take the time to stop to smell the roses and whatever you do, follow your dreams.
Touching Peoples Live's with Water,
Eric Triplett
The Pond Digger