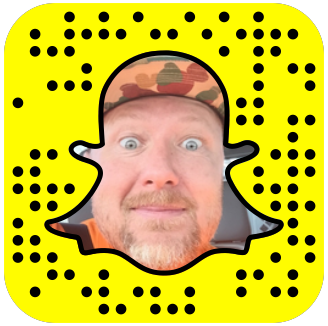 The GHOST with the Most – SnapChat
Do you believe in GHOSTS? I have proof that 100 million people believe in the SnapChat GHOST.
Here are 3 Reasons I GUARANTEE you'll find value Following The Pond Digger on SnapChat!
BEHIND THE SCENES, SUPER SECRET STUFF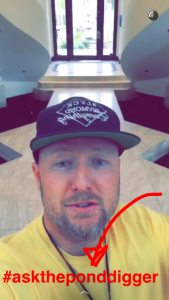 Throughout my day in the pond world, whether I'm filming new #AskThePondDigger shows, Koi Discussions, Ponds Gone Wrong Episode, or getting ready to Broadcast Live on Periscope, I'm snapping it up and sharing valuable content that Pond Freaks and Geeks need to know!
In fact, my producer Dietmar Quistorf is constantly yelling at me to stop snapping and get back to work, as I let my Fans and Followers in on all the behind the scenes action.
Catch my freshest content for upcoming YouTube videos before the film even hits the editing table as I snap throughout our day filming.
EXCITING KOI ADVENTURES
When we are building a cool, new water feature, checking on the health of someone's fish, or putting koi through our quarantine procedures, I snap quick videos and photos for my story too!
This means that you can actually watch the pond come to life instead of just some before/during/after shots on FaceBook or Instagram. It's great fun to see my crew and I constructing, and playing throughout the day as we build someone's dream right in their own backyard.
We treat our Koi at headquarters before offering them for sale to the public and we walk you through what we are doing, so you learn the proper procedures for a safe quarantine. We also go to homes to perform biopsies on client's fish, and you learn signs of problems to look for and the methods we use to treat parasites and bacteria.
Plus, if you live too far for us to visit your pond, and you have a question or concern about it, you can send me some snaps so I can see your koi, and offer you suggestions!
POND PRO TIPS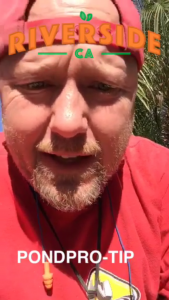 Every time I have an opportunity to share a Tip, Trick or Secret that could help a pond enthusiast shorten their learning curve in the hobby, I Snap It Up and post it to My Story!
I've Snapped Construction Tips and Tricks on how to cut stone, properly foam in a waterfall and even snapped the best methods for Handling and transporting Koi are just some of the Pond Pro Tips I've shared in the last week!
The opportunities for me to share content with you are endless! Catch me on SnapChat and I'll have you believing in the Ghost in no time!
You can SNAP me at www.snapchat.com/add/theponddigger
Life is Short, Enjoy Koi!
Connect with The Pond Digger:
The Pond Digger on Facebook: www.facebook.com/theponddigger
The Pond Digger on Periscope: www.periscope.tv/theponddigger
The Pond Digger on Instagram: www.instagram.com/theponddigger
The Pond Digger on Pinterest: www.pinterest.com/theponddigger
The Pond Digger on Twitter: www.twitter.com/theponddigger
The Pond Digger on Youtube: www.youtube.com/theponddigger
The Pond Digger on Snapchat: www.snapchat.com/add/theponddigger